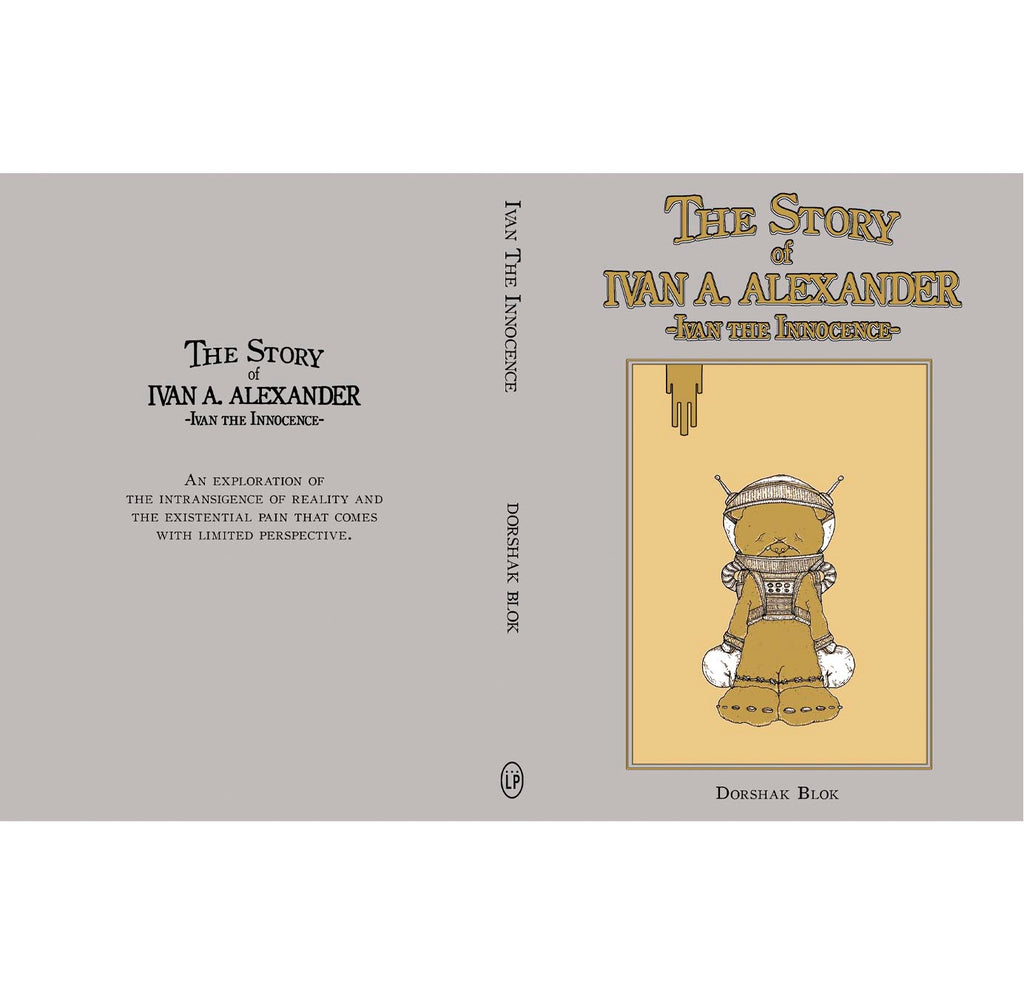 A Book - The Story of Ivan A. Alexander
2nd Edition
The Story of Ivan A. Alexander-This remarkable debut graphic novella by the irredeemable Dorshak Bloch is about a bear named Ivan who wakes up one day surrounded by a dystopian society. He then attempts to figure out how he can adjust and find his lonely way… It is also about the frustration of limited perspective.
"an illustration in psychosis" …  "an experiment in schizophrenia"
16 painstakingly detailed, black and white illustrations,
16 pages with delightfully eloquent text, 6.25" x 7.75"