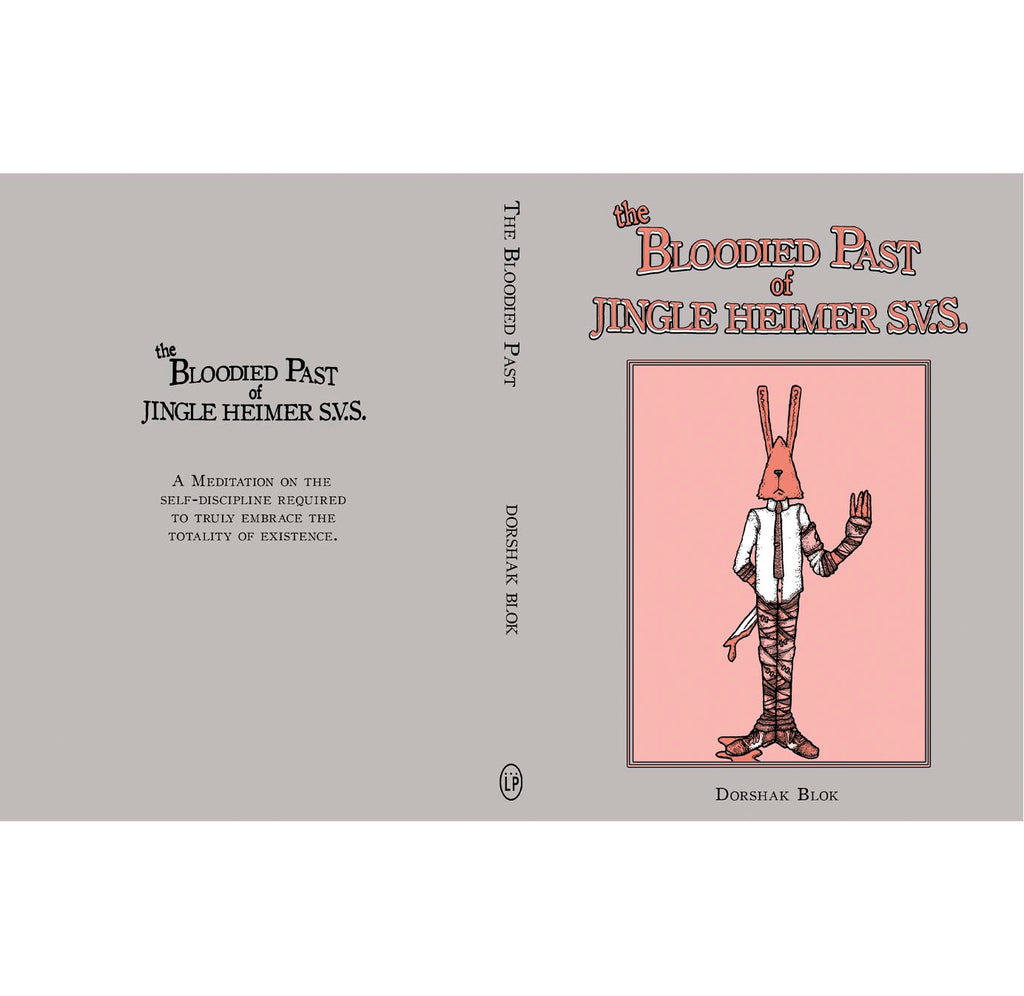 A Book - The Bloodied Past of Jingle Heimer S.V.S.
2nd Edition
The Bloodied Past of Jingle Heimer S.V.S. (book)
Jingle Heimer is a young and beautiful rabbit full of promise when it seems his path in life becomes significantly altered. Or does it? It is a graphic novella about understanding and controlling both negative and positive emotions, living in and maintaining a state of zen while battling or dealing with inner demons. Heavily influenced by the likes of Edward Gorey, Maurice Sendak and Beatrice Potter. It's a timeless tale of circumstance and living in the moment while embracing the totality of existence.
The new graphic novella by the notorious Dorshak Bloch.
16 glorious illustrations, 16 poetic pages of text
beautifully bound together in this exquisite little gem, 6.25" x 7.75" 
Order online and get your copy signed by Dorshak himself!